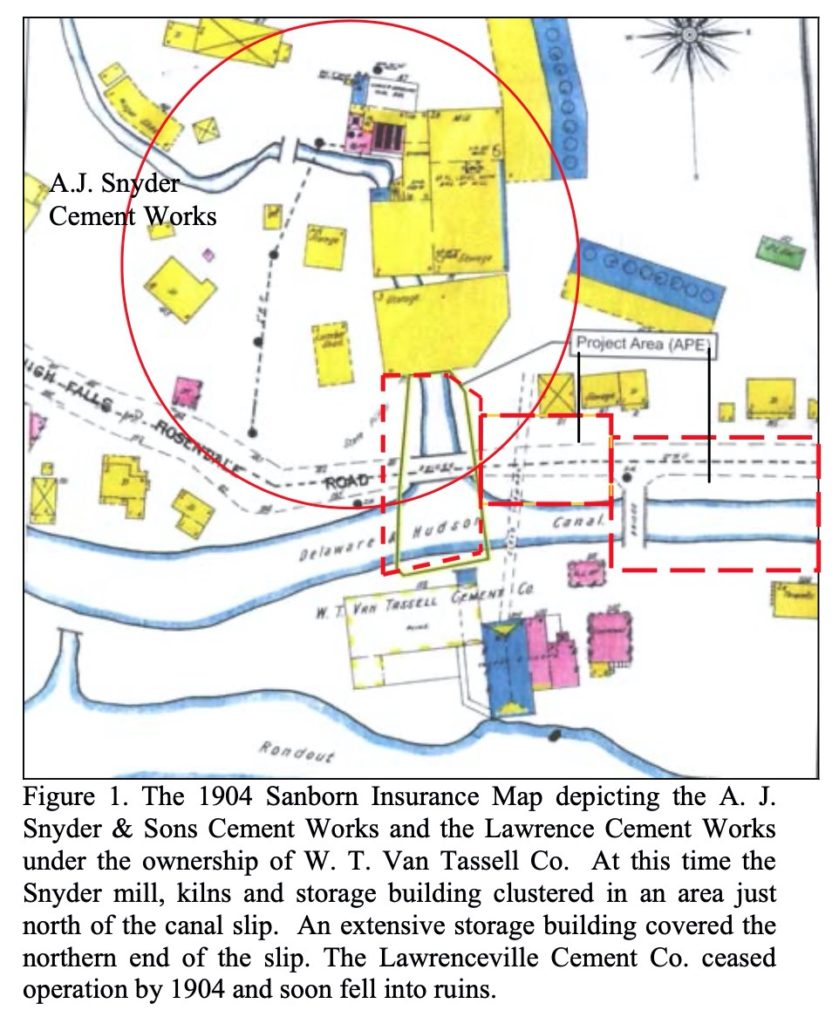 The Delaware and Hudson Canal went right past the Snyder estate. The Snyder factory had its own canal slip connected to the canal, which was used to transport coal into the factory for use in the kilns, and to take cement out of the factory to the Hudson river and beyond.

In the summer through fall of 2011 the Cultural Resource Survey Program (CRSP) of New York State Museum (NYSM) conducted archaeological investigations of the Snyder Slip on the property of the Century House Historical Society.  Work was also conducted in the prism and towpath of the D & H Canal that lies adjacent. 

Robert Dean, an archaeologist (Principal Investigator/Project Director) in the New York State Museum's Cultural Resource Survey Program (CRSP), was onsite during the reconstruction, taking the opportunity to take notes and photos on the slip and canal remains.

Here is a PDF copy of his report: The Snyder Canal Slip: Its Development in Relationship to the Delaware & Hudson Canal and its Connections to the Natural Cement Industry.