Sunday, December 6th, 2020 1pm
This year's annual meeting cannot be held in the usual way, due to the pandemic crowd size restrictions. Instead, this year, it will be held virtually. Connections for the virtual meeting will be posted here!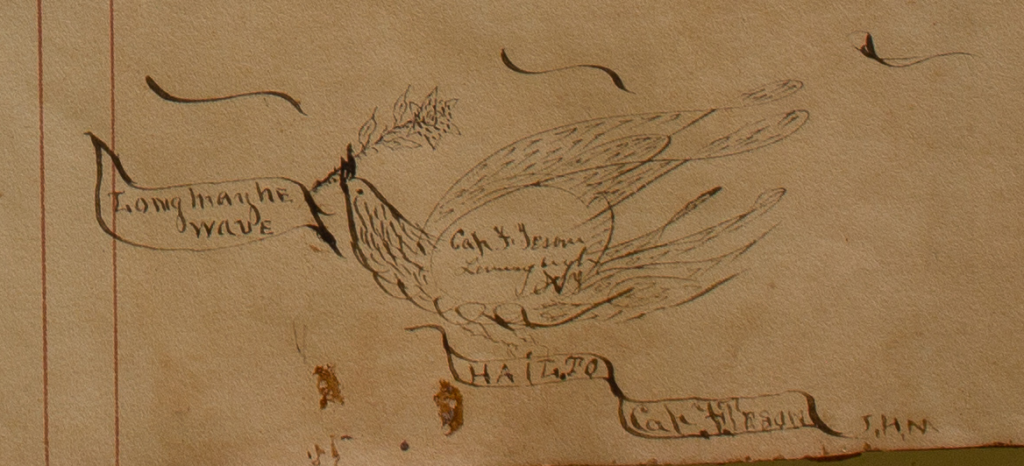 Capt'n F. Teson, Commanding:
An Examination of the 'Teson Scrapbook'
A presentation by Emily McCabe.
Captain Frank Teson sailed the passenger steamer Sunnyside along the Hudson until its sinking in 1875. The tragedy, which resulted in the loss of eleven lives, was widely reported. Captain Teson came under heavy scrutiny and eventually he was charged with negligence and punished for the sinking. The 'Teson Scrapbook', full of fugitive verses, tourism clippings, and personal letters, conveys a different account of Captain Frank Teson and the sinking of the Sunnyside. In this lecture we will discuss tourism, 19th century scrapbooking, and the tools that allow public historians to tell stories.

About the presenter: Emily McCabe is a student at the University of Albany, where she is currently finishing her dual master's degree program in History and Information Science.
---