September 11th Concert
Sarah Perrotta's well orchestrated tunes and Dagmara's solo voice, and Natasha as well, make for a good 9/11 remembrance concert. Show begins at 3PM,
Sarah Perrotta
New York chanteuse Sarah Perrotta's alluring voice and thoughtful piano driven songs navigate the depths of jazz complexity dressed in pop sensibility.  Born into a musical family, Sarah Perrotta has been singing and composing music on the piano since early childhood.  She recently released her fourth studio album entitled "Blue to Gold", produced by legendary drummer Jerry Marotta.
Sarah tours worldwide with her band and has performed and recorded with notables Jerry Marotta (Peter Gabriel, Hall & Oates) Tony Levin (King Crimson, Peter Gabriel), Garth Hudson (The Band), Sara Lee (The B52s, Gang of Four), Robert Greenall (The Fixx), Gerry Leonard (David Bowie), Guster, Jason Colette of Broken Social Scene and many others.

Learn more at www.sarahperrottamusic.com.
Dagmara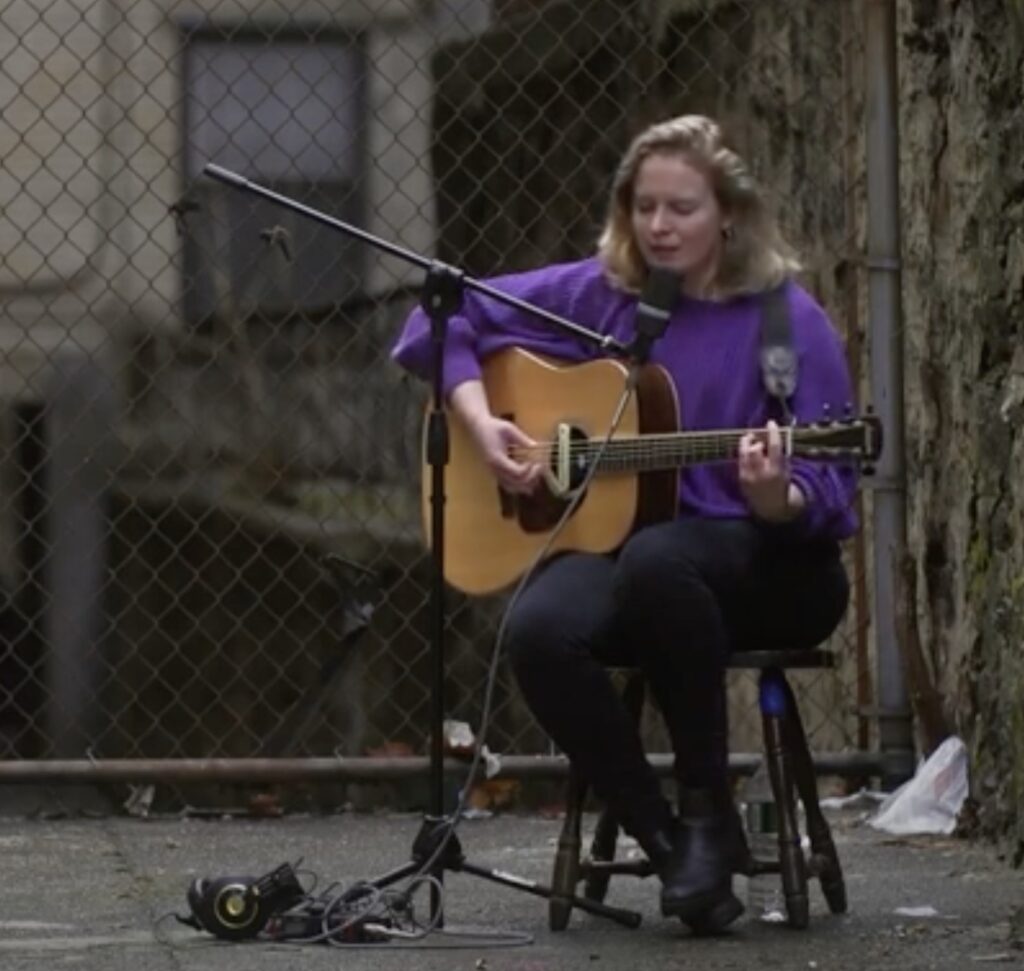 DAGMARA is the project of Phoebe Heretz, a songwriter and performer based in New Paltz, NY. Phoebe is a recent graduate of the Studio Composition program from the music conservatory at SUNY Purchase.
Phoebe grew up in the suburbs of Boston on a heavy dose of David Bowie and the Beatles. Later on, at Purchase, she latched onto 60's country and folk, a couple favorites being Roy Orbison and Joni Mitchell. This melting pot of influences come out in her writing, though the arrangements of the songs lean towards alt-folk.
DAGMARA released their debut EP, The Virgin High, in January 2017. The follow-up full-band album, still in the works, was recorded with Travis De Jeong of Salvation Recording Co. in October 2017.
NATASHA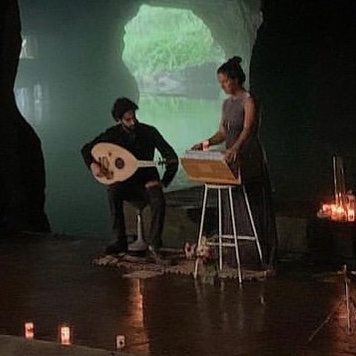 Allowing sound and song to carry prayers and vibration that enlivens the spirit is how and why NATASHA sings. The intention she brings to her songs has a foundation in chanting and sacred music along with her Classical vocal training. NATASHA's recent album "Unearth" carries within it a glimpse into the many colors of emotion and translates as a vibrational representation of how music stirs the soul.
Having grown up in the Hudson Valley then leaving to travel and study music and the healing arts in places like India, Morocco, Switzerland, and Belize, NATASHA has firm roots in southern Ulster County.
"Heartfelt and soulful, Unearth is a beautiful collection of love, loss, peace and unending spirit."

Heather Masse of Wailin' Jennys
"NATASHA's album "UNEARTH" is a deep mellow self-care for the soul. Light some candles, draw yourself a bath and melt into this lush, sensual love poem to the divine. It's music that you listen to by yourself, to reflect and recenter in those private ceremonial moments."

Holy River
"Vocalist and poet NATASHA's debut album "Unearth" is a soulful journey of self realization and transformation. Her soothing and earthy voice sails through the depths of Gospel to the heights of Opera while always remaining honest, open and focused on her heartfelt prayer. "Unearth" fuses esoteric mysticism with the roots of Blues, Jazz, Classical and a touch of Rock and Roll. Both worldly and familiar , NATASHA's voice is a beacon of light and feminine power, unfurling like a radiant flower after a storm."

Sarah Perrotta
---
Presales via this website are now preferred to get an estimate of audience size. Cash, checks, credit cards will be able to be processed onsite, but we prefer presales. There is a $1 processing fee for electronic sales
Ulster County is experiencing peaks and valleys of COVID transmission, so please wear a mask, even if vaccinated, until new advice from the CDC & NY health departments lets us doff them.
Children under 12 must be supervised and seated at all times during the performance.

As with all events in the Widow Jane Mine:

Bring a folding chair for each audience member! We have only a limited number of plastic chairs, and if you bring your own, we can accommodate a larger crowd, and you'll be more comfortable. Yoga mats or camping mattresses might also do if you don't mind them getting wet and muddy.
Dress for cool, damp, drippy weather, even if it's the middle of summer. The mine has its own micro climate and often that climate is damp and drippy.
As with the rest of the site if you bring it in, bring it out.