2018 was a great year for events, performances and shoots at the Snyder Estate!
We had well attended historical and geological walks from Althea Werner and Steve Schimmrich.
Taiko Masala were back along with New York Taiko Aiko Kai, Ninja Taiko, and Sakura Taiko, performing drumming and dance, enhanced with beautiful costumes and a string of floating lanterns.
The Catskill Mountain Gamelan played for the first time to an enthralled audience, playing traditional and modern music on Indonesian instruments.
Mamalama and Andes Manta returned for their second year with the beginnings of an Earth Opera.
The Subterranean Poetry festival in its 28th iteration brought in performance, chapbook reading, singing, and a little boating.

And then there were you, the audience! Thank You!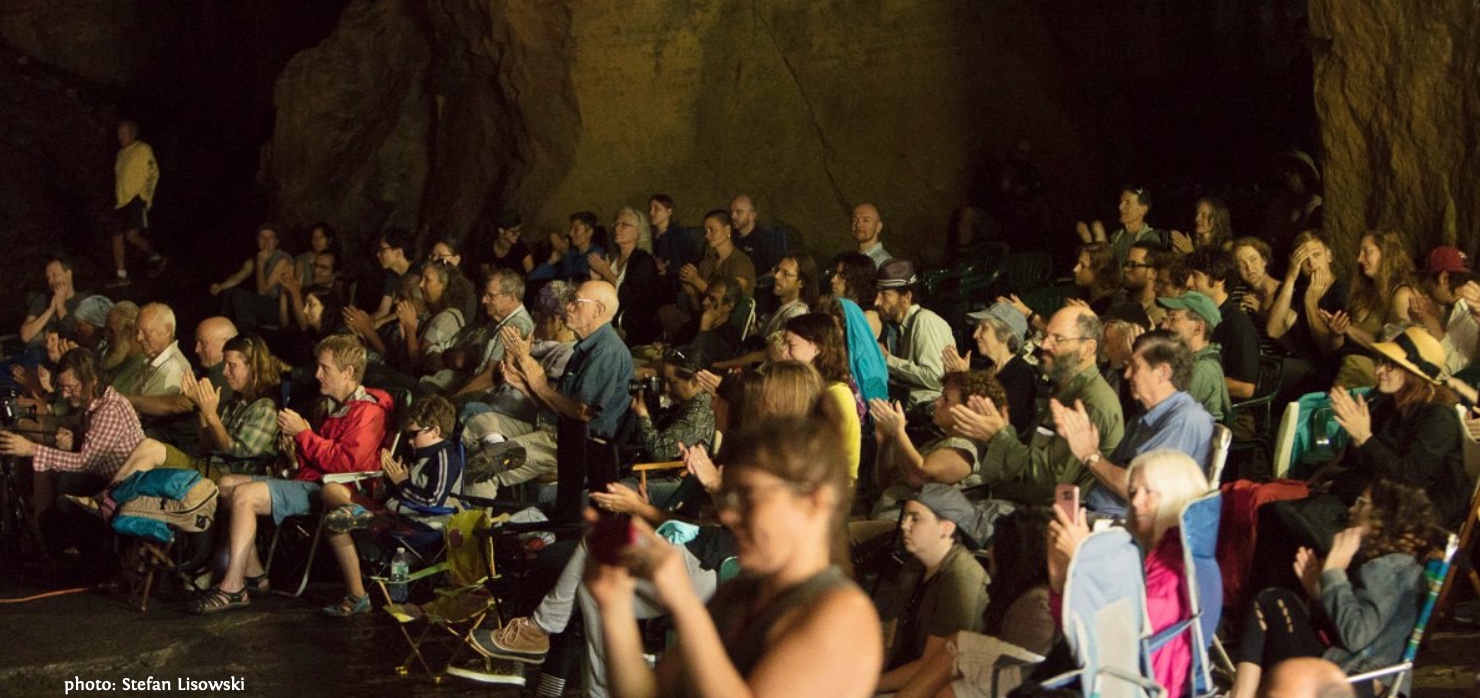 Read more about the events here:
There were also a number of private events: The Annual NRO and Fencing meets, a photo shoot, and some private music and music video shoots as well.
Thank you to everyone who finds the Estate and the Mine inspiring!