Curated and hosted by Christopher Funkhouser, this microfest brought together Poetry and Music in the astounding Widow Jane Mine.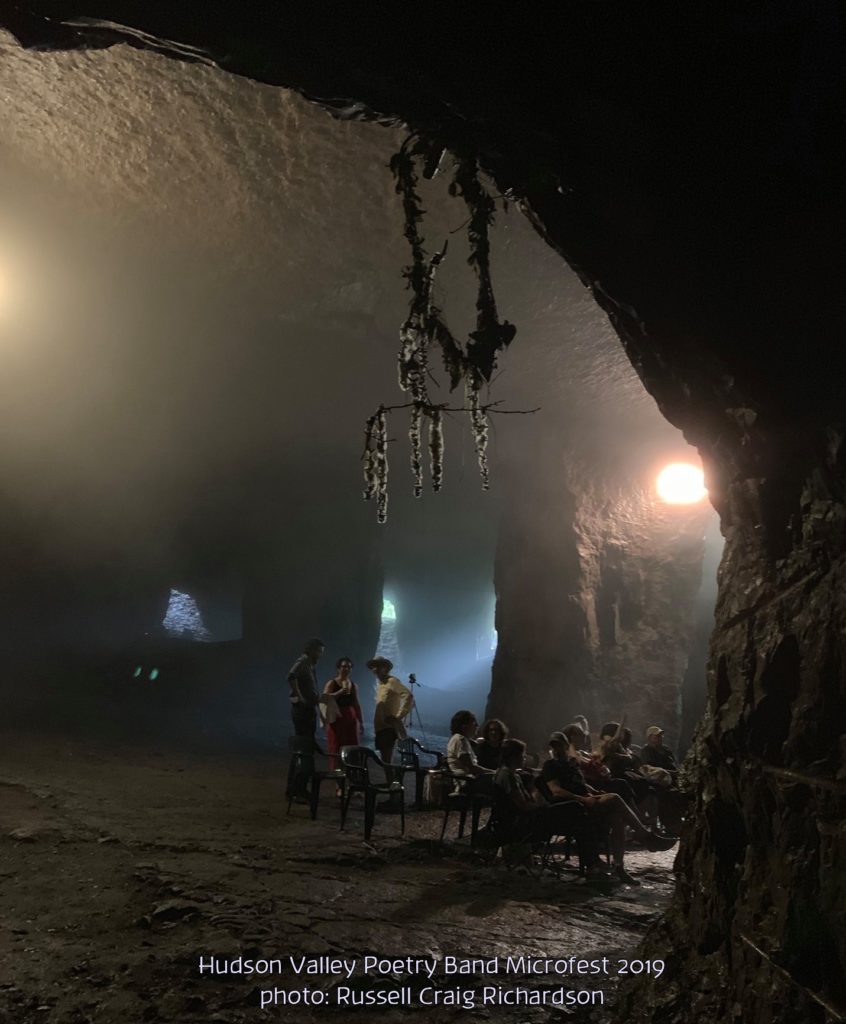 Iva Bittová's (https://www.bittova.com) music is a blend of rock and East European music which she describes as "my own personal folk music". Her violin playing mixes different techniques, including playing the strings with various objects and plucking them like a banjo. Her vocal utterances range from traditional singing to chirping, cackling and deep throat noises. She puts her whole body into her performances, drawing on her theatrical skills.
Carrie Bradley-Neves (https://soundcloud.com/carrie-bradley-neves) has been making records, performing, and touring as a singer-songwriter and violinist for more than twenty-five years. Groups she has been part of include Ed's Redeeming Qualities, 100 Watt Smile, and The Breeders. Her current project is called The Great Auk.
Satan's Black Acid is a duo featuring writer/musician Cole Heinowitz and painter/musician Will Staples. Their SoundCloud page (https://soundcloud.com/satansblackacid) describes their work as, "Hellish dark sounds from deep in the mountains".
Most Serene Congress (Chris Funkhouser, David Hirmes, Leonard Nevarez) is an electronic poetry / post-punk improvisation / digital recording project (https://soundcloud.com/mostserenecongress).
George Quasha (http://www.quasha.com/) and Chuck Stein (http://writing.upenn.edu/pennsound/x/Stein-C.php) have been collaborating as poets and performers since the 1970s.