microfauna will be conversing musically with the Widow Jane Mine on Sunday August 14, at 3pm
Microfauna is a Kingston-based experimental music group
that blends the intentionality of contemporary composition with the immediacy of improvisation.
During the COVID-19 pandemic, we found ourselves podded together with little outlet for collaborative musical expression, so we began to get together regularly to play for fun, for ourselves, and as a way of exploring the musical chemistry that exists between us and between our specific blend of instruments. Experimenting with a blend of instruments including flute, sax, violin, drums, and synthesizer, our sound is both acoustic and electronic.

Over time we discovered our sound to be something capable of darkness, light, tension beauty, softness and aggression. Because the conversation between these moods leaves so much evocative room for the imagination, we started to wonder how our sounds could pair with different environments. As we are interested in the immediacy of our sounds and feelings as they develop in a space, we grew interested in exploring how a space can change and influence our playing. What would we sound like in a forest? A quarry? What if we invited an audience to experience that space with us? What if we performed among bricks or stone? How might different materials change our sound?

Inspired by the rich natural-industrial history of the Widow/ Jane Mine in Rosendale, NY, Microfauna is thrilled to perform in this historic space on August 14th. The performance starts at 3pm. See below for ticket information!
Videos: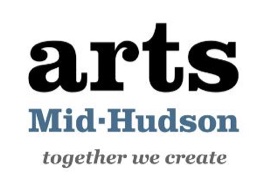 This program is made possible with funds from the Statewide Community Regrants Program, a regrant program of the New York State Council on the Arts with the support of the Office of the Governor and the New York State Legislature and administered by Arts Mid-Hudson.
---
Presales via this website are now preferred to get an estimate of audience size. Cash, checks, credit cards will be able to be processed onsite, but we prefer presales. There is a $1 processing fee for electronic sales
Ulster County is experiencing peaks and valleys of COVID transmission, so please wear a mask, even if vaccinated, until new advice from the CDC & NY health departments lets us doff them.
Children under 12 must be supervised and seated at all times during the performance.

As with all events in the Widow Jane Mine:

Bring a folding chair for each audience member! We have only a limited number of plastic chairs, and if you bring your own, we can accommodate a larger crowd, and you'll be more comfortable. Yoga mats or camping mattresses might also do if you don't mind them getting wet and muddy.
Dress for cool, damp, drippy weather, even if it's the middle of summer. The mine has its own micro climate and often that climate is damp and drippy.
As with the rest of the site if you bring it in, bring it out.