CHHS Projects 2016 IN:SITE
CHHS Projects 2016 IN:SITE
IN:SITE is a summer-long outdoor art exhibit at the Century House Historical Society (CHHS) on the Snyder Estate in Rosendale, NY, home of the Widow Jane Mine. Curated by Jenny Lee Fowler and Natasha Maria Brooks-Sperduti, fifteen artists from the Northeast present site-specific sculptures and performances engaging the location's rich natural and industrial histories: 
insiterosendale.com.
SHOW runs 6/26 through 9/9/2016, open 7 days a week sunrise to sunset
Opening: Sunday, 6/26/2016, 1:00 pm – 4:00 p
At 2PM & 3PM: a Dance Performance by Teresa Smith & Natasha Brooks-Sperduti,
The first dance is followed by a poetry reading by Dorothy Albertini
On Sun, Aug 7 at 3pm: Walk through with a curator
Closing: Saturday, 9/10/2016, 2:00 pm – 5:00 pm
The June opening and September closing events will feature performances and works of a more ephemeral nature, but many of the contemporary art pieces will remain on display throughout the summer— enduring or changing with the season and worthy of repeat visits. Grounds of the Snyder Estate are open seven days a week from May-September during daylight hours. Fans of geology, 19th century American industry, and New York state history will want to visit when the CHHS museum is open as well, on Sundays between 1:00pm-4:00pm.
PARTICIPATING ARTISTS (click on their names for more details)
Kelli Rae Adams
Dorothy Albertini 
Jeffrey Benjamin
Lyle Bicking
Natasha Maria Brooks-Sperduti
Sam Coren
Jenny Lee Fowler
Katie Grove 
Habitat for Artists with lead artist Beth Wilson
Neal Hollinger
Bruce Hooke 
Kieran Kinsella
Jessica Poser
Jayla Smith
Teresa Smith
Keiko Sono
IN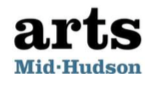 :SITE is made possible with funds from the Decentralization Program, a re-grant program of the New York State Council on the Arts with the support of Governor Andrew Cuomo and th

e New York State Legislature and administered by Arts Mid
-Hudson.